News & Events:
The Supreme Court is expected to rule on the Dobbs vs. Jackson Women's Health case sometime in June or July. The ruling is expected to change the landscape of abortion law in America.
In advance of the ruling, we wanted to request that if you should happen to encounter any protesters while on our church property, please do not engage in debate or confront them in any way. If you feel you are at risk, please call the police and let them handle the situation.
As a reminder, Officer Dave is also around during our weekend masses. 
---
John Gannon, (H) 770-394-4223 , Cell 770-990-9455 email
Arlene Gannon, (H) 770-394-4223, Cell 770-241-7532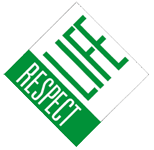 The All Saints Pro-Life committee is one of the most active parish pro-life groups in the Archdiocese, as we continue to promote and implement the Church's theology of respecting life. Your participation is not only encouraged but necessary as we battle the culture of death that has permeated our society. Come join us on the side of truth as we make positive change through prayer, education, civil action and fund raising. Your involvement can be minimal or fully committed, yet either way you will save the lives of unborn babies. We know what side of the abortion issue Jesus is on. What side are you on?