Below is a list of Catholic schools that are located less than 25 miles from All Saints Catholic Church.
Events:
St. John Bosco Academy is hosting its first Open House of the school year! If you are considering making an education change that will enrich the life of your family please join us on Thursday, October 17, 9:30am. SJBA is a hybrid school in Cumming dedicated to building and supporting the domestic church, serving PreK-12th grade families. More info and to RSVP, send your name, phone number, and grade(s) of interest to admissions.sjba@gmail.com or 770.674.8332.
Holy Redeemer Catholic School Open House  Holy Redeemer is a Blue Ribbon School excelling in academics and supported by a strong, active community dedicated to faith and service. Offering classes from kindergarten through 8th grade, Certified Teachers, STREAM curriculum/lab and an active home and school association. Located just 8 miles from All Saints!
Open House – November 3, 2019 2:00-4:00pm
Kindergarten Coffee and Tours – December 3, 2019 9:30am
For information: Jan Schefstad 770-410-4056 ext. 203, jschefstad@hrcatholicschool.org
Murder! Mystery! Comedy! The Pius Players present Clue – On Stage. Join Professor Plum, Miss Scarlet, Mrs. White, Mr. Green, Mrs. Peacock and Colonel Mustard and see if you can solve the mystery. Showtimes are October 18, 7pm, October 19, 2pm and 7pm, and October 20, 2pm. Tickets are $10. All performances in the Monsignor Terry Young Center for the Performing Arts. More info spx.org/spas or email spas@spx.org.
St. Pius X Chorus Concert! October 25, 7pm! The Women's Ensemble, Men's Ensemble, and Advanced Mixed Chorus will perform a variety of musical genres. Everyone is invited to this free concert as we celebrate the beauty music brings to us all. Performance at Monsignor Terry Young Center for the Performing Arts.
Active Catholic
All Saints receives many requests for parish verification for Catholic school applications, as well as Baptism and Confirmation sponsors, from people who state they are active members of All Saints. Please read Msgr. Marren's letter to see what is required to achieve active Catholic status in his Active Membership Letter.
What is an active Catholic?
Celebrating the Sunday Liturgy with us on a regular basis.
Making a sincere effort to participate in some of our parish ministries.
Making an effort to tithe (5% to parish & 1 % to the Archbishop's Annual Appeal)
Parish envelopes are provided to registered parishioners for your convenience. Your use of them verifies your presence at the Sunday Liturgies & your financial support.
All envelopes are recorded & provide the pastor with the founded hope that you are an active member of the church.
Catholic Schools: We get many applications for Catholic Schools from people who state they are active members of All Saints. The pastor is asked to honestly respond in writing to each of these requests as the response impacts the schools decision. Only persons who are active members by the above criteria receive a positive response.
Sacraments outside of our parish: If you decide to have your sacrament performed outside of your parish, your pastor is required to honestly state in writing that you are an active registered member. Your active membership enables us to write such a letter.
Need a Parish Verification / Applying to Catholic School?
College Students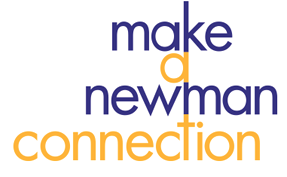 If you are going to college, stay connected to your Catholic faith by finding a Newman Center near you.
What are Newman Centers?
Newman Centers are residence and Catholic ministry centers at non-Catholic universities throughout the world. These centers provide pastoral services and ministries to their Catholic communities, in particular to the Roman Catholic student population within universities throughout the world. College can be both a daunting and exciting time in your life. Your campus ministry wants to be there for all the ups and the downs and be your home away from home. Discover the blessings that come with joining a Catholic ministry at your college. Newman Connection is here to help – find your Newman Center or Catholic campus ministry at newmanconnection.com.
Why do you need to find a Newman Center?
It can be your home away from home – Get an instant support system when you join campus ministry. Student leaders are usually upperclassmen and have more experience in college, and in general, they can help you out when you need advice or be a listening ear when you need one.
Meet interesting people – Campus ministry is full of people from diverse backgrounds and cultures who make you feel safe, loved and important. Learn about each other's differences and bond over your love for Christ.
Find opportunities to serve and give back – Campus ministry tends to do a lot of service work on campus and off campus. If you enjoy serving others, you will probably love campus ministry.
Make good friends for life – Campus ministry provides numerous ways to have fun with great people. Surround yourself with people who help you grow in your faith.
Discover your path – College is the time to choose your career, figure out your vocation, and make other life decisions. For these important steps, campus ministry leadership can help.