Below is a list of Catholic schools that are located less than 25 miles from All Saints Catholic Church.
Announcements & Events
Student Scholarship Tax Credit Catholic schools in the Archdiocese are all now open with safety protocols in place. As a reminder, we have an incredible opportunity created by the Georgia Legislature to support our schools. The Student Scholarship Tax Credit is still available for this year. You can redirect your Georgia income taxes to provide tuition assistance for needy families to attend our Catholic schools. A couple may contribute up to $2,500 to GRACE Scholars and then receive a $2,500 tax credit when filing taxes for 2020. The limit is $1,000 for an individual. Please visit the website for more details and prayerfully consider redirecting your Georgia income taxes to supporting families in need.
Applying to Catholic School & Parish Verification
All Saints receives many requests for parish verification for Catholic school applications, as well as Baptism and Confirmation sponsors, from people who state they are active members of All Saints.
What is an active Catholic?
Celebrating the Sunday Liturgy with us on a regular basis.
Making a sincere effort to participate in some of our parish ministries.
Making an effort to tithe (5% to parish & 1 % to the Archbishop's Annual Appeal)
Parish envelopes are provided to registered parishioners for your convenience. Your use of them verifies your presence at the Sunday Liturgies & your financial support.
All envelopes are recorded & provide the pastor with the founded hope that you are an active member of the church.
Catholic Schools: We get many applications for Catholic Schools from people who state they are active members of All Saints. The pastor is asked to honestly respond in writing to each of these requests as the response impacts the schools decision. Only persons who are active members by the above criteria receive a positive response.
Sacraments outside of our parish: If you decide to have your sacrament performed outside of your parish, your pastor is required to honestly state in writing that you are an active registered member. Your active membership enables us to write such a letter.
Need a Parish Verification / Applying to Catholic School?
College Students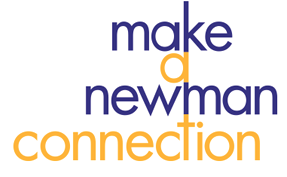 If you are going to college, stay connected to your Catholic faith by finding a Newman Center near you.
What are Newman Centers?
Newman Centers are residence and Catholic ministry centers at non-Catholic universities throughout the world. These centers provide pastoral services and ministries to their Catholic communities, in particular to the Roman Catholic student population within universities throughout the world. College can be both a daunting and exciting time in your life. Your campus ministry wants to be there for all the ups and the downs and be your home away from home. Discover the blessings that come with joining a Catholic ministry at your college. Newman Connection is here to help – find your Newman Center or Catholic campus ministry at newmanconnection.com.
Why do you need to find a Newman Center?
It can be your home away from home – Get an instant support system when you join campus ministry. Student leaders are usually upperclassmen and have more experience in college, and in general, they can help you out when you need advice or be a listening ear when you need one.
Meet interesting people – Campus ministry is full of people from diverse backgrounds and cultures who make you feel safe, loved and important. Learn about each other's differences and bond over your love for Christ.
Find opportunities to serve and give back – Campus ministry tends to do a lot of service work on campus and off campus. If you enjoy serving others, you will probably love campus ministry.
Make good friends for life – Campus ministry provides numerous ways to have fun with great people. Surround yourself with people who help you grow in your faith.
Discover your path – College is the time to choose your career, figure out your vocation, and make other life decisions. For these important steps, campus ministry leadership can help.