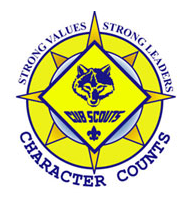 Boy Scout Troop 434 has been at All Saints since 1986. Boys who have completed the 5th grade, or are 11 years old, are eligible and welcome to join the Troop. There is no need to have previous Scouting or camping experience.
The Troop is very active and goes hiking or camping every month. We have traveled to Philmont Scout Ranch in New Mexico, Summer Camp at Camp Woodruff, camped on Cumberland Island, whitewater rafted on the Ocoee River, ridden bikes on the Silver Comet Trail, sea kayaking off the coast of Georgia, and canoed in the Okefenokee Swamp.
The Troop meets every Monday night. The Scouts provide service to the church community at the Knights of Columbus Fish dinners and during flag retirement ceremonies.  Their fundraisers are Boy Scout Popcorn, Camp Cards, and Wreaths Across America. If interested in joining email Troop434Membership.434@troopmaster.email
More information: http://www.troop434.com/. Find us on Facebook at http://www.facebook.com/groups/149229455119664.