Boy Scout Camp Cards – Boy Scout Troop 434 will be selling camp cards after all Masses the weekend of March 9/10. Your camp card purchase will help support Scout of Atlanta area council and our Troop activities. Camp cards are discount cards for $5 and offer $25 in discounts from three tear-offs, plus other discounts. Tear off cash back are from Dick's, Papa John's and Great Clips, plus multiple cash back offers from Waffle House, Arby's, Willy's Mexican Grill, Firehouse Subs and more. $5 is a great price point to support Scouting. More info contact Aresh Kiron at 770-289-0280.
---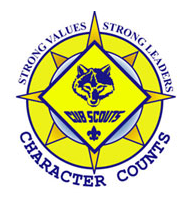 Boy Scout Troop 434 has been at All Saints since 1986. Boys who have completed the 5th grade, or are 11 years old, are eligible and welcome to join the Troop. There is no need to have previous Scouting or camping experience.
The Troop is very active and goes hiking or camping every month.We have traveled to Philmont Scout Ranch in New Mexico and Summer Camps in Tennessee and North Carolina, whitewater rafted on the Ocoee River, and ridden 50 miles on the Silver Comet Trail.
The Troop meets every Monday night at 7:00pm in Kiernan Hall (Scout Hut). The Scouts hold an annual Pancake Breakfast in May and sell popcorn in the fall to raise funds for their activities. More information: http://www.troop434.com/. Find us on Facebook at http://www.facebook.com/groups/149229455119664.