Bulletin & eNews – Jen Nelson,  770-393-3255 x 136
Room Availability – Anna Maria Hatfield,  770 393-3255 x 111
Gym Availability – Brian Keane,  770-393-3255 x 124
To stay up-to-date on All Saints news and happenings, be sure to sign up to receive our eNews which is sent Fridays via email (you can sign up via the Follow Us link to the right).
Submitting Announcements for Bulletin and Other Parish Communications
The bulletin deadline is noon Friday for the following week's bulletin, earlier around holidays. Please send announcements in 2-3 weeks in advance for best results. Save the dates should be sent as soon as available. Articles must be brief and in writing. Due to the reduced number of pages in our print bulletin, space is limited some weeks. We do our best to accommodate announcements according to upcoming dates and deadlines. Flyers and other print information can be emailed as PDF, JPEG, PNG, Word or Publisher files. Email to bulletin@allsaintsdunwoody.org. In addition to the bulletin, announcements will be used online. Digital files may be altered to fit various communications formats.
Bulletin Advertising
All Saints would like to thank everyone who has purchased an ad with Diocesan Publications in our parish bulletin. Sponsors provide our weekly bulletin at no cost to the parish. Before searching the internet, please check out our bulletin sponsors on the back pages of the bulletin, who appreciate your patronage. Let our sponsors know you found them in our bulletin! To take advantage of bulletin advertising, call or text Mary Frericks at Diocesan Publications, 404-771-2564.
Parish Forms
Parishioner Registration & Info Update, e-News Sign-Up, Sacrament Sponsorship / Registration and more here
---
Follow Us
eNews is All Saints' weekly eNewsletter, sign up here
---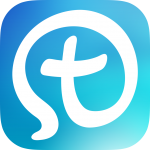 ---