Your financial support is used for the yearly parish operational expenses as well as education, spiritual programs, charitable outreach programs, and Archdiocesan support.
There are a number of ways to make your gift.
Bank Drafts
Online eGiving
Our church offers electronic giving, which allows you to make donations on a scheduled, automatic basis, even when you travel. If you are writing checks and preparing envelopes every week, you will especially appreciate electronic giving. It is convenient for you and provides much-needed donation consistency for our church. Our payment processor, Vanco Payments Solutions, meets or exceeds all industry standards to safeguard your data.
Stewardship Envelopes
It is not too late to turn in your Stewardship envelope. Just place them in the primary offertory basket, or bring them to the church office. Blank envelopes are available in the church narthex and at the parish office.
Youth Enrichment Envelopes
Support our youth programs through use of these yellow envelopes located in the pews and included in the monthly envelopes mailed to you.
Capital Campaign Envelopes
This will be a regular monthly envelope and is intended for those who have made a pledge and are making payments toward that pledge. In addition, those who have not made a pledge are also welcome to use the envelope to contribute to the capital campaign. If you would like to make a pledge, please contact Ed Konopka at konopka@allsaintsdunwoody.org.
Parish Verification Forms are requested for Catholic school applications, to be a godparent, or confirmation sponsor. All Saints needs at least six months of history to be able to confirm an active parishioner. Make sure you have completed your parish registration and are making a sincere effort to contribute to the church offertory.
In addition to collection baskets, donations to offertory can be made through online and mobile giving, offertory envelopes, and online banking.
Registered parishioners receive monthly envelope packets. Please put your envelope in the collection basket each week so we know you are attending Mass. If you give online or use your bank's online bill pay, we encourage you to put your empty envelopes into the basket.
---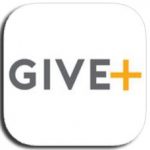 Mobile App Giving
Google Play  |  Apple
Search for "Give Plus" on your mobile device. Read instructions here.
---
Gifts of Stock/Stock Transactions
---
All Saints appreciates donations through checking and savings accounts as fees are not charged.