We at the All Saints Music Department are very excited to announce the opportunity for your 2nd-5th grade children to participate in our All Saints Young People's Choir.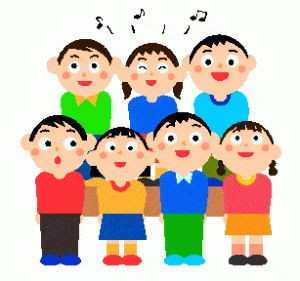 All Saints Young People's Choir will rehearse once a week in the music room (upstairs) on Mondays from 4:00-4:45pm. This takes place right before PSR, so the children will be dismissed promptly at 4:45pm so they can go to religious education classes. There are a few Mondays we will not meet to rehearse due to school holidays. Please see the schedule in this packet for more detailed information on rehearsals and mass performances.
Young People's Choir will be performing mostly at the "Young People's Mass," which is the 8:45am mass on Sundays. The group will meet at 8:00am for warm-ups.
This year, Mrs. Vanessa Edwards will be directing the Young People's Choir. Mrs. Edwards' choral background includes performing in choral groups for 20+ years and directing youth choral groups for 8 years. She has taught elementary general and choral music for 7 years in Fulton County, and is currently teaching in four different schools in the north area of the county. Mrs. Edwards also performed with the All Saints adult choir for two years.
Please read through all the YPC information and Schedule, and then please return the attached information sheet to Mrs. Edwards via email, or paper forms can be turned in to the All Saints' Office.
God Bless