Thank You!! Thank You! Thank You! from the All Saints Mission Trip!
The Brothers and Priests of the Missionaries of the Poor (MOP) extend their heartfelt appreciation and gratitude to All Saints parishioners for your generous donations of supplies and funds brought down by our 17 Mission Trip volunteers. We took 21 suitcases packed full of much needed supplies for the MOP, along with 44 boxes of items which will go down by container in April! For those who dropped checks off to the Parish Office, your acknowledgement will come with your All Saints year end statement.
God bless you all for your caring and kindness to the poorest of the poor served in the slums of Kingston, Jamaica.
 Photos from the 2018 Mission Trip. Thank you to everyone who donated their time and efforts!
 Photos from the 2017 Mission Trip. Thank you to everyone who donated their time and efforts!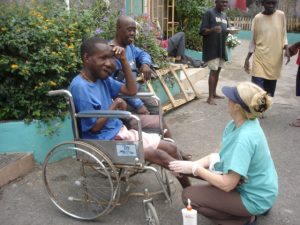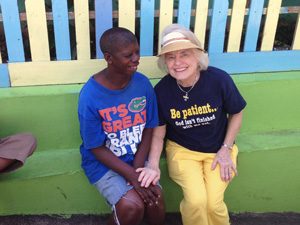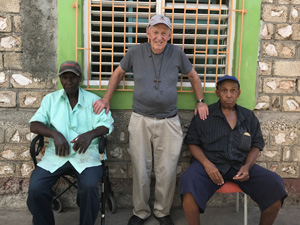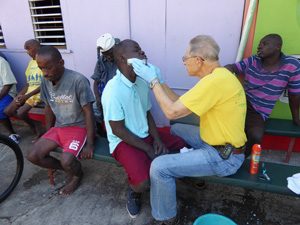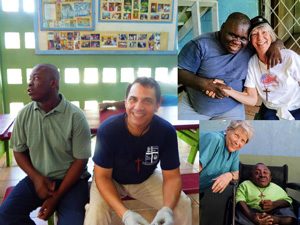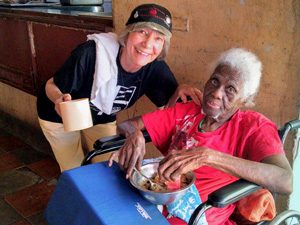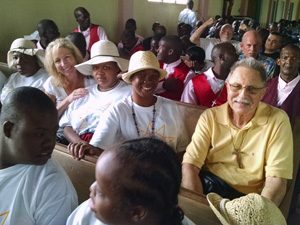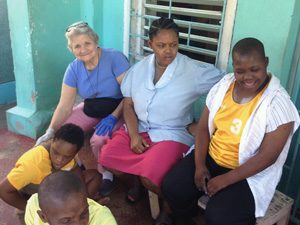 Photos from the 2016 Mission Trip. Thank you to everyone who donated their time and efforts!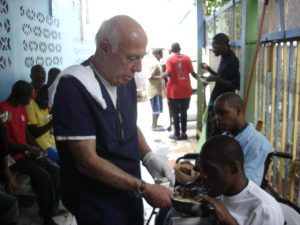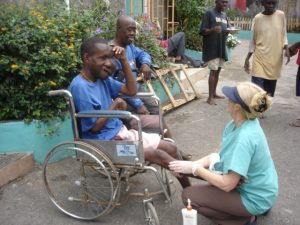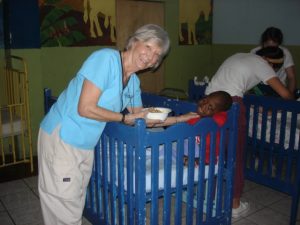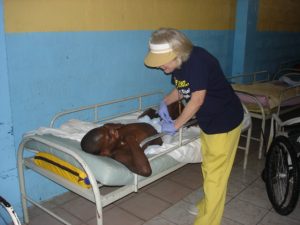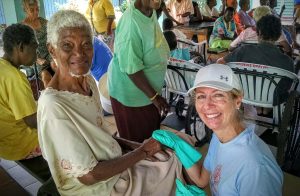 For more information, e-mail missiontrip@allsaintsdunwoody.org or phone Kitty Moots at 770-734-9670.

Beginning in 2006, All Saints parishioners began making a Mission Trip to Kingston, Jamaica in support of the Missionaries of the Poor (MOP) who daily feed, cloth, shelter and care for the poorest of the poor.
Financial donations and many suit cases filled with the gifts of personal hygiene, clothing and medical supplies each year represent the generosity of All Saints parishioners and support the work of Fr. Richard Ho Lung and about 200 members of MOP who work in the slums of Kingston.
This is truly been a parish wide effort and the Missionaries of the Poor are very grateful for our support.  The Knights of Columbus, various Women's Guild Circles, and Men's Club have all worked to help this parish outreach for many years.  The Preschool at All Saints has for several years chosen the Mission Trip for their Catholic Schools Week Service Project. 
Beyond the donations of money, food, clothing and medical supplies, perhaps the most important are the women and men who volunteer each year to make this spiritual and service journey.  Each commits to sharing their love, joy and presence – the gift of being open, sharing and available for whatever task the MOP Brothers asked of us. 
In six separate facilities, the Missionaries of the Poor work with mentally and physically handicapped men, women, children and infants.  Some were picked up off the streets of Jamaica, some are abandoned by their families, others are referred by hospitals and families who found it impossible to provide continuing care. 
Regardless of how they arrived, all are treated as a reflection of Christ Himself.  Every day the Brothers remind us that as we perform our simple tasks–cleaning, feeding and clothing the residents–to find in each person God's love in a Christ crucified – "and your reward will be that Christ's love will be reflected back to you and in you."
And how do these residents reflect God's love back to us?  In their heartfelt embrace as we enter their residences each morning.  In the appreciation for feeding those who are blind, clothing those who are crippled, cleaning the floor of their dormitory, changing their soiled bed linens and bandaging their wounds.  
But most of all it is the joy we share in being servants to their needs and experiencing their joy and their love for us and one another.  It is in seeing that even in the most difficult circumstance, God's love is present in each caring touch, and each loving embrace and each simple "thank you."  
As Fr. Ho Lung has written in song: "I did not know that the poor, the blind and the beggar could bring such happiness."  
This message of Christ's love for the poorest of the poor is both spiritual and effective.  Through the efforts of Fr. Ho Lung and others, the Jamaican Parliament defeated proposed legislation to legalize abortion.  However, this victory has stalled, but not ended, the legislative attempt to legalize killing the unborn.  
We were there to seen the steel beams that formed the roof of Holy Innocents – a home for expectant mothers and their unborn babies – as they were being fabricated.  WE were there to see the facility open and providing shelter and care to expectant mothers who chose to give birth to their children.  If the newborn do not remain with their mother, MOP will provide adoption services.   
And so the value of the gifts we received are always far greater than those we give – for it is to see anew the reflection of Christ in everyone – whether we meet them in Jamaica or Atlanta, whether across the business desk or the breakfast table, whether at home, work or in our parish community.   
Please give prayerful consideration to joining our next Mission Trip in February.  Information meetings are held in November and December.  Please check the bulletin for meeting dates and times.  We look forward to having you share in this unique spiritual and service experience that will change your life forever!
For more info email missiontrip@allsaintsdunwoody.org or phone Kitty Moots at 770-734-9670.