OUR COUNTRY NEEDS YOUR PRAYERS!!!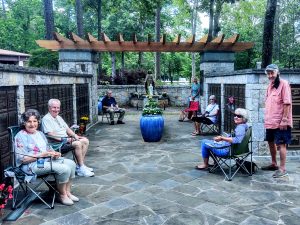 Our Patriotic Rosary continues. Our next is Thursday, December 7th in the Social Hall. Please join us for this beautiful expression of our love for the Rosary and for our country. Thank you for your continued prayers and support!
Please come join us in praying the "PATRIOTIC ROSARY" for our country on the first Thursday of every month at 1pm. All are invited to come join your voices in this powerful prayer for America.
Questions? Contact Carol Lavelle (770-399-5465) or Pat Sarnie (770-394-8153).