Oasis Eucharistic Holy Hour
We hosted our first Eucharistic Holy Hour called Oasis on Tuesday, September 19. Thank you to all who attended this very special hour!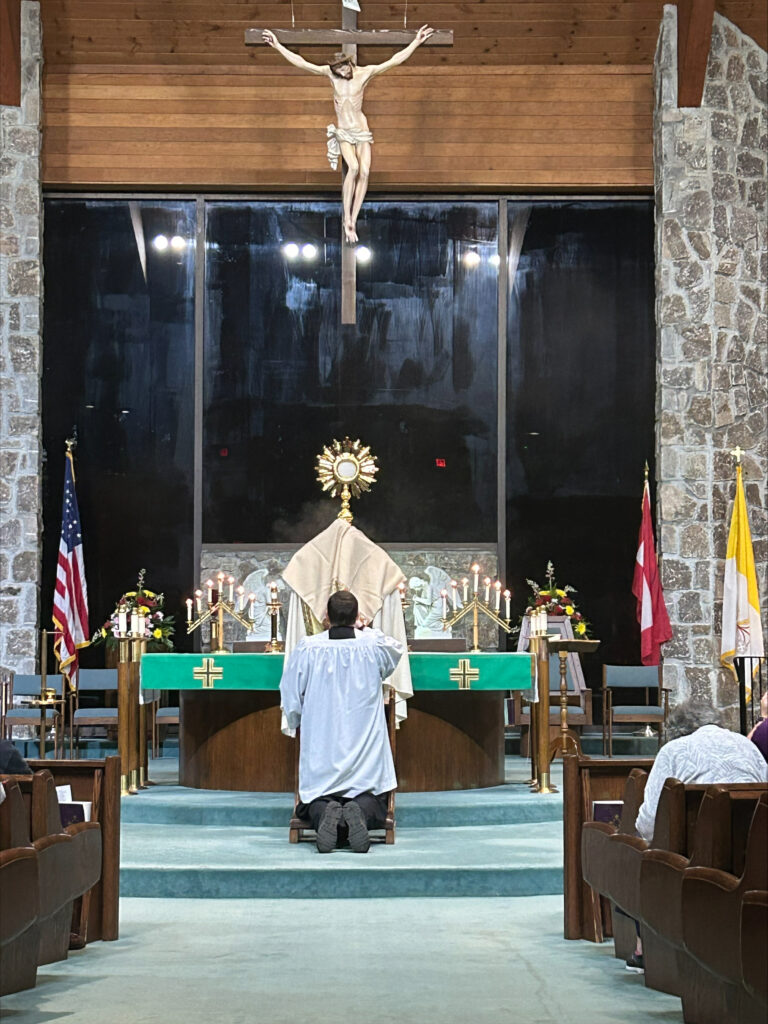 We have two additional nights planned – October 17 and November 14 from 7-8pm. Everyone is welcome to gather in the church to spend an hour with Him, singing, lifting up our hearts, resting in Him. Join us and encounter the Lord as the Oasis our hearts long for!