All Saints Says Goodbye to Father D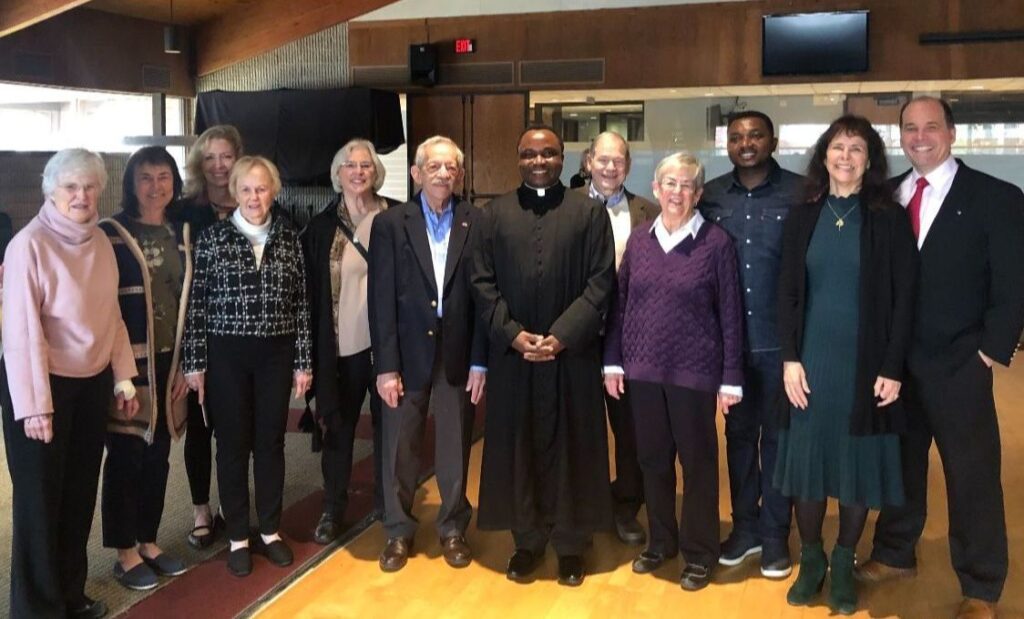 Eleven parishioners drove Fr. Donation Beya to and from the Technical College 4 days a week during his Sabbatical year in America. His goal was to learn English (to add to the 5 other languages he also speaks). While he was born in Congo, he served as a priest in Cameroon for 12 years and in Germany for 10.
A gathering was held Dec 4 to tell him how much knowing him has meant to each of us and to thank him for the deep impact he has made on our lives and the parish. Father shared heartfelt words of appreciation for us, Msgr. Marren, and the All Saints community. We will miss "Fr. D" tremendously for his joy, humor, wisdom, spiritual care of people, love of God's word, and his enthusiastic celebration of the Eucharist.
May Our Father bless and keep Father "D" for another 25 years as a priest!