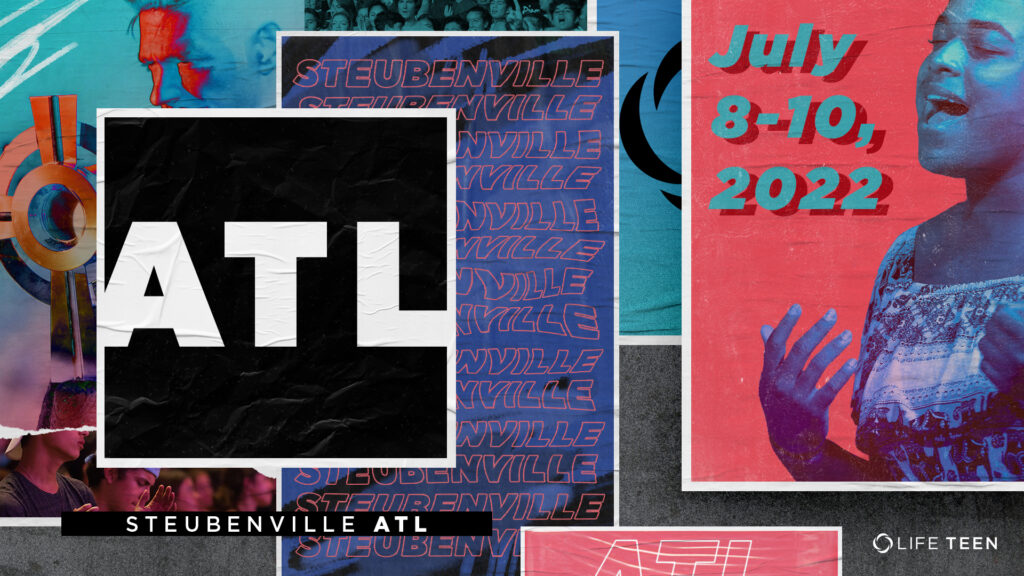 This is an amazing, three-day conference where teens from all over the southeast come together to grow in a relationship with the Lord. This conference has it all, top-notch talks from speakers like Fr. Mike Schmitz and Mary Bielski, powerful worship music led by Sarah Kroger Quaglia, break-out sessions, and opportunities to continue fostering community within the parish group. The conference will be July 8 – 10 and will be held at the Gas South Convention Center in Duluth. The price for the conference is $220. As always, you can find the registration link below.
On-Site Date: July 8-10, 2022
Location: Gas South Convention Center, Duluth GA
Cost: $220
Non-Refundable Deposit (due at time of registration): $75
Transportation: Mini Bus
Drop Off Time: 2:30 pm, Friday July 8
Pick Up Time: Between 12:45-1pm, Sunday, July 10
Click here to complete paperwork
Contact Jessica Duron at Jessicad@allsaintsdunwoody.org with any questions.