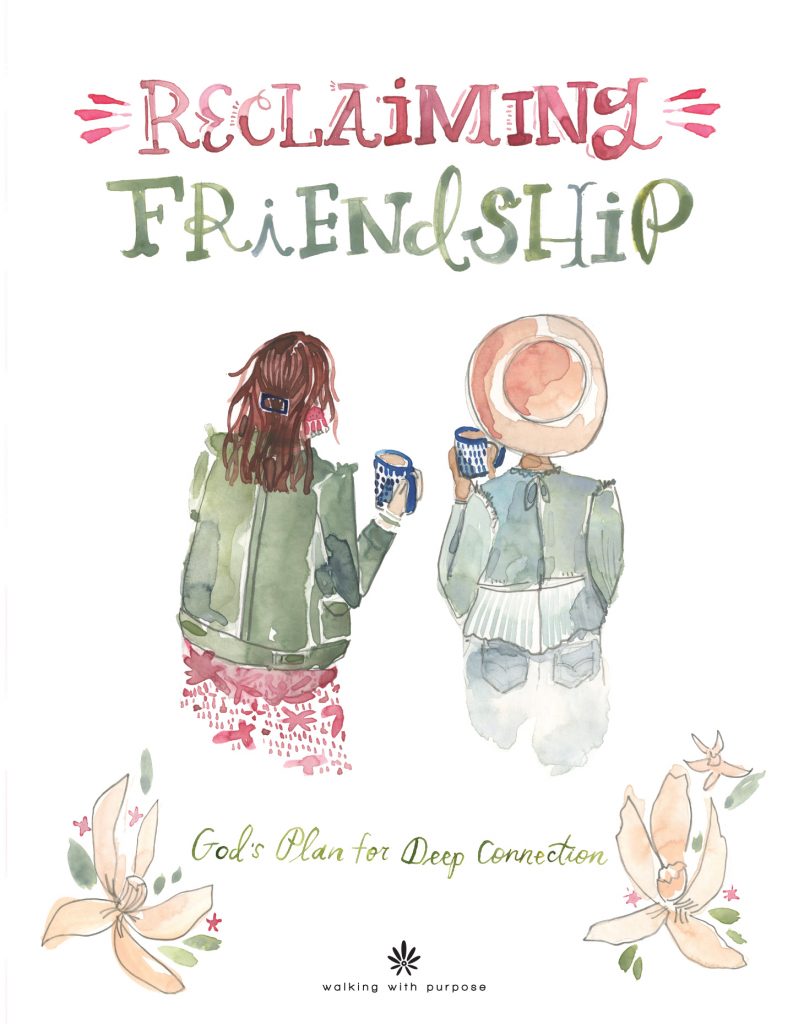 The main mission of Walking with Purpose is to transform the hearts and lives of women by providing Bible studies that enable women to know Christ through Scripture and the teachings of the Roman Catholic Church.
All Saints will be offering "Reclaiming Friendship," a 6 lesson Bible study written for any woman who wants a true and deep connection that lasts.
Discover God's plan for friendship and learn how to cultivate true, deep relationships that last Thursday mornings in the Bride's Room from 10:00-11:00 AM, beginning on September 23.
The schedule is as follows:
Thursday, September 23rd
Thursday, September 30th
Thursday, October 7th
Thursday, October 14th
Thursday, October 21st
Thursday, October 28th
Books are available in the office for $20 on a limited first come, first serve basis. Office hours are Monday – Friday 9 am – 2 pm. We accept cash or check made out to "All Saints Catholic Church".
For questions, please contact Danielle Miller at activities@allsaintsdunwoody.org