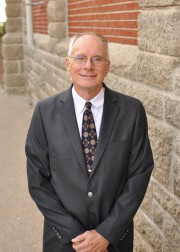 We are excited to welcome Deacon Alan Sims to All Saints. Deacon Alan recently moved back to Atlanta from Wardsville, Missouri where he was assigned at Saint Stanislaus Catholic Church. He entered formation for the permanent diaconate in the Atlanta archdiocese after becoming very active in his former parish, Mary Our Queen in Norcross. Deacon Alan undertook his first three years of diaconal formation here in Atlanta. After retiring in 2011, he moved to Wardsville and became a deacon candidate locally.
He was ordained as a permanent deacon in 2013. Over the years, he has taken part in numerous mission trips to Honduras, India and the Philippines. In Missouri, he served as the Director of Catholic Cemeteries after service in nursing home ministry as well as prison ministry. Deacon Alan and his wife Christine have 3 adult children.
Please join us in welcoming Deacon Alan to All Saints!