Update on Mass Protocol
Given the rise in COVID-19 cases and the fact that the Delta variant is more transmissible than previous virus mutations, the Archdioceses has updated the COVID protocols for parish facilities. Effective immediately:
Masks are strongly recommended for everyone entering church facilities.
Masks are required for unvaccinated persons.
Holy Communion will continue to be received in the hand.
Thank you for your patience and flexibility as we navigate this ever-changing situation
Specific instances and exceptions where the dispensation is still applicable at this time:
You are ill or have a health condition that would be significantly compromised if you were to contract a communicable illness.
You are experiencing flu-like symptoms.
You have been exposed to someone who has tested positive or you have reason to think you might be asymptomatic of a contagious illness.
You are a caregiver for the sick, homebound, or infirm.
You are pregnant.
You are 65-years-old or older (per the CDC's recommendation of high-risk individuals).
You cannot attend Mass through no fault of your own.
You have significant fear or anxiety of becoming ill by being at Mass.
Current Mass Schedule:
Saturday
8:30am – both in church + streaming
4pm & 5:30pm – in church (both Vigils)
Sunday
7:30am – in church
8:45am – in church
10:30am – in church (+ streaming)
10:30am – in the gym
12:15pm – in church
5pm – in church
Monday thru Friday – Mass & Rosary
7am – in church
9am – in church (+ streaming)
Wednesdays 7pm – Benediction & Rosary (streaming and open to parishioners)
Wednesdays 9:30am-7pm – Adoration (in Nave of the church)
Fridays 9:30am-1pm – Adoration (in Nave of the church)
Parish Office
Open from 9am – 2:30pm Monday – Friday
Reconciliation Schedule:
There will be stations outside in the Columbarium after Saturday 8:30am Mass. In the event of rain, it will move under the canopy outside of church. Please adhere to social distancing while waiting.
Adoration, Benediction & Rosary, Homebound Ministry and More:
In-person Adoration is available immediately following the 9am Mass and Rosary on Fridays only, and continues until 1pm in the Nave of the Church. The Adoration Chapel will remain closed at this time. We will continue to live-stream our weekly Benediction and Rosary on Wednesday evenings from 7-7:30pm, but the church will now be open to parishioners who wish to attend in-person, as well.
Please note that, at this time, All Saints will not yet be resuming our Eucharistic ministry for the homebound. In consideration of the health and safety of our homebound parishioners, priests, deacons, and lay ministers, we will continue waiting to resume this important ministry. We will reassess as soon as there is a significant decrease in COVID cases.
Anointing of the Sick:
Our priests are now able to visit select homes, hospitals and nursing homes depending upon the facility and their current visitor protocols as well as the health of the individual. Please call the church office (770-393-3255) to make us aware of persons admitted to the hospital or home bound and in need of this sacrament.
---
Spiritual Resources
Free Catholic Content On-Demand
All Saints Catholic Church has a parish subscription so you can access free Catholic faith formation content: https://watch.formed.org/browse. There are books under parenting, practical living, children's and fiction. Audio books include topics on discovering the faith, saints and conversion stories. If it's a movie you're after, you'll find something to watch about saints, popes, and documentaries. Additional featured content is often added.
Registering for FORMED is easier than ever:
First time users should go to www.allsaintsdunwoody.formed.org, then click "Next."
Register with your name and email address
Check that email account for a link to begin using FORMED
The Search is an innovative video series that tackles the key questions of every human heart. What do you seek? Who are you? What happens when we die? In seven beautifully filmed episodes, Chris Stefanick and experts from multiple backgrounds examine our place in the larger story of life.
You can now watch episode one for free here! Every week FORMED will be unlocking a new episode for you to watch.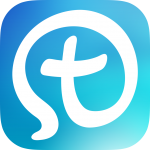 All Saints' myParish App
Have you downloaded the myParish app yet?
It's another way for us to communicate with parishioners while also providing daily readings and prayers and much more.
3 Ways to Download:
1) Text "App" to 88202
2) Visit https://mypari.sh/fvg
3) Search "myParish" in your app store