Reopening of All Saints Updates
Masses at All Saints
The staff and clergy at All Saints continue to prepare for the reopening of All Saints the weekend of June 13-14.
We are all in this together, and the safety and well-being of our parishioners, staff and clergy is our utmost priority. Everyone is urged to closely monitor their health and abide by the directives of federal, state and local authorities, as well as guidelines from the CDC. We look forward to having you back at All Saints very soon – whenever you feel comfortable returning.
The dispensation from the obligation to attend Sunday Mass remains in effect for all parishes in the Archdiocese through Sunday, June 28. Those wishing to fulfill their Sunday obligation may do so by either continuing to view our livestream masses or also by attending in-person at any weekday Mass beginning Monday, June 15. Check see the sidebar for the daily Mass schedule.
Before Arriving
All participants should take your temperature before leaving home and avoid coming to church if your temp is 99.6 or greater. Anyone who is not feeling well or believes they may be at an increased risk should remain at home and continue to view our livestream Mass.
Mass Procedures
The following Ministries will, unfortunately, not be incorporated into this first phase of the resumption of in-person Mass: Greeters, Altar Servers, Lectors and Extraordinary Eucharistic Ministers. Please understand our need to limit the number of participants in the Mass. We will update you and look forward to these vital ministries becoming active again soon.
Communion Procedures
Receive only in your hand.
The Precious Blood will not be offered.
Maintain six feet between households at all times.
Continue wearing your mask in the Communion line. After the priest gives you the Eucharist, step to the side, uncover your mouth and put the Eucharist in your mouth. You can re-mask as you return to your pew.
Cleaning Procedures
We will continue to implement sanitization practices, including cleaning pews between every Mass.
Disinfecting bathrooms, door handles, and other frequently touched surfaces will continue.
New Mass Schedule:
Saturday
8:30am – streaming only on June 13 (both in church + streaming June 20)
4pm & 5:30pm – in church (both Vigils)
Sunday
7:30am – outside in front of the church, bring your own chair
8:45am – in church
10:30am – in church (+ streaming)
10:30am – in the gym
12:15pm – in church
5pm – outside in front of the church, bring your own chair
Monday thru Friday – Mass & Rosary
7am – in church
9am – in church (+ streaming)
*Wednesdays 7pm – Benediction & Rosary (streaming only)
Parish Office
Open from 10am – 2pm Monday – Friday through May 29
Church – In pew (Saturday 4 & 5:30pm; Sunday 8:45am, 10:30am, 12:15pm, Mon-Fri 7 & 9am)
Parishioners will enter the Church only through the front main entrance or Narthex so that we are able to maintain a count of parishioners in attendance. The exterior doors will remain open until we reach maximum capacity. The side entrances will be closed to entry and used for exit only.
The Church will accommodate approximately 100 parishioners for in-person masses. After reaching this capacity, others will be turned away and asked to attend an alternate Mass or to watch our livestream.
Every other pew will be marked off with blue tape. Those not marked may be entered. There will be green X's on the pews to indicate the required six feet apart. Families and couples may, of course, sit together.
Church – Outside in front of the Church, weather permitting (Sunday 7:30am and 5pm)
The altar will be under the canopy.
Please bring your own chair and remain six feet apart.
Church – Inside the Gym (Sunday 10:30am)
Parishioners will enter through one door.
Seating will be six feet apart and marked with green X's. The gym will accommodate approximately 100 parishioners. Families and couples may, of course, sit together.
General Notices
Masks are required to attend all masses. Please bring your own as extras will not be available.
Hand sanitizing stations will be available at the Church and gym entrances.
Offertory baskets will be in the Church Narthex and the gym entrance. You can drop your offertory on the way in or out. Outside masses will have baskets on the bench in front of the Church entrance.
At this time, the Church facilities are not open for other activities or Ministries.
Reconciliation Schedule:
Reconciliation begins June 20th after the 8:30am Mass. There will be stations outside in the Columbarium after the Saturday 8:30am Mass. In the event of rain, it will move under the canopy outside of church. Please adhere to social distancing while waiting.
Additional Details:
In addition, you can learn about conditions regarding the resumption of in-parish worship and access to parish facilities from Archbishop Gregory J. Hartmayer, OFM Conv. in this video detailing everything you should know:
---
All Saints News Updates
Parish Staff Update
Two All Saints staff members have recently tested positive for COVID-19. Both are in quarantine, doing fine and recovering at home. We thoroughly clean and sanitize the church offices and bathrooms and follow current CDC guidelines. Our staff and clergy continue to closely monitor their health. The safety and well-being of our parishioners, staff and clergy remains our utmost priority. We ask that visitors to the church office please wear a mask.
Gym and Camp Update
The All Saints gym will remain closed, except for the Sunday, 10:30am Mass beginning June 14. A decision to possibly reopen will be made by July 1.
Regarding summer camps, Gone Camping has been rescheduled to mid-July. Insect Investigation has been moved to mid-August. Both camps have limited spots available. Keeping the safety of our campers and staff as our priority, we will continue to closely monitor and make any adjustments as needed. Additional information on the camps can be found here.
Father's Day Spiritual Bouquets
We will be honoring our beloved Fathers with our annual Father's Day Spiritual Bouquet, allowing our loved ones to share in the Spiritual Benefits offered in our Church in observance of Father's Day. Names received will be placed on the altar with intentions being said for them starting on Father's Day, June 21, for the 9 days of the Father's Day Novena.
Spiritual Bouquet cards will be available two ways this year.
At the Parish office, Tues/Wed/Thurs, 10am – Noon through June 18.
On our website. Click here for an order form and payment information.
Please note that we will not be taking requests over the phone.
Virtual 2020 River Run for Hope
Remember to register for the River Run for Hope! The event this year will be VIRTUAL. Runners/walkers will complete the distance anywhere, anytime during the weekend of June 6-7, and record it on a tracking app on their phones.
The River Run for Hope's mission is to provide medical and educational supplies and basic necessities to the poor in rural Ghana. Proceeds this year will help the country as they battle the Coronavirus with very limited resources. For more details on how to register and support the cause, check out our site.
Ghana Friendship Project Update
Msgr Simon and Father Antony are extremely grateful for all the help and support they have received from All Saints regarding the Ghana Friendship Project. Click here for a thank you message and a gallery of great photos and videos highlighting the wonderful response.
Vacation Bible School
All Saints has made the difficult decision to cancel VBS this summer. It will be back next year!
Book Recommendation from Msgr. Marren
Now that we have been following the safety procedures and sheltering in place, you might like to read an excellent book on Jesus. Msgr. Marren highly recommends The Founder of Christianity by C.H. Dodd, which you can find and read here. While the book was written some time ago, Msgr. says it's still one of the best available and an easy read at the same time. Enjoy!
Giving
During this difficult time, we thank you for continuing to support our church. For your convenience, we do offer online giving. Visit our Giving page for more information including other contribution options such as setting up a recurring payment from your bank account, or mailing your contribution directly to the church (2443 Mount Vernon Road, Dunwoody, GA 30338). Your continued support is greatly appreciated!
---
Spiritual Resources
Free Catholic Content On-Demand
All Saints Catholic Church has a parish subscription so you can access free Catholic faith formation content: https://watch.formed.org/browse. There are books under parenting, practical living, children's and fiction. Audio books include topics on discovering the faith, saints and conversion stories. If it's a movie you're after, you'll find something to watch about saints, popes, and documentaries. Additional featured content is often added.
Registering for FORMED is easier than ever:
First time users should go to www.allsaintsdunwoody.formed.org, then click "Next."
Register with your name and email address
Check that email account for a link to begin using FORMED
The Search is an innovative video series that tackles the key questions of every human heart. What do you seek? Who are you? What happens when we die? In seven beautifully filmed episodes, Chris Stefanick and experts from multiple backgrounds examine our place in the larger story of life.
You can now watch episode one for free here! Every week FORMED will be unlocking a new episode for you to watch.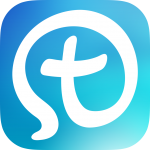 All Saints' myParish App
Have you downloaded the myParish app yet?
It's another way for us to communicate with parishioners while also providing daily readings and prayers and much more.
3 Ways to Download:
1) Text "App" to 88202
2) Visit https://mypari.sh/fvg
3) Search "myParish" in your app store