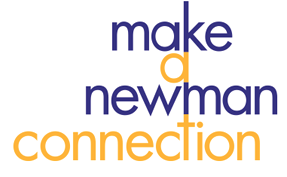 Congratulations to all the high school graduates of 2019! If you are going to college, stay connected to your Catholic faith by finding a Newman Center near you.
What are Newman Centers?
Newman Centers are residence and Catholic ministry centers at non-Catholic universities throughout the world. These centers provide pastoral services and ministries to their Catholic communities, in particular to the Roman Catholic student population within universities throughout the world. College can be both a daunting and exciting time in your life. Your campus ministry wants to be there for all the ups and the downs and be your home away from home. Discover the blessings that come with joining a Catholic ministry at your college. Newman Connection is here to help – find your Newman Center or Catholic campus ministry at newmanconnection.com.
Why do you need to find a Newman Center?
It can be your home away from home – Get an instant support system when you join campus ministry. Student leaders are usually upperclassmen and have more experience in college, and in general, they can help you out when you need advice or be a listening ear when you need one.
Meet interesting people – Campus ministry is full of people from diverse backgrounds and cultures who make you feel safe, loved and important. Learn about each other's differences and bond over your love for Christ.
Find opportunities to serve and give back – Campus ministry tends to do a lot of service work on campus and off campus. If you enjoy serving others, you will probably love campus ministry.
Make good friends for life – Campus ministry provides numerous ways to have fun with great people. Surround yourself with people who help you grow in your faith.
Discover your path – College is the time to choose your career, figure out your vocation, and make other life decisions. For these important steps, campus ministry leadership can help.