So far this year, the All Saints Knitting Ministry has delivered:  158 adult hats to the Emory infusion center, 61 infant hats to Emory Children's Hospital and 102 blankets to the Ronald McDonald House. The ladies would like to thank those who have donated yarn to the group. We would appreciate, in the future, if they would provide their name so that we may thank them in person.
We meet every Thursday from 10:00-12:00 p.m. and welcome new knitters of all skill levels.  We knit and crochet a variety of items for those in need, and appreciate donations of yarn – except wool – in any colors. Should you have any questions please contact Arla Moskowitz at knitting@allsaintsdunwoody.org.
Knitting Ministry proudly displaying their hard work and creations.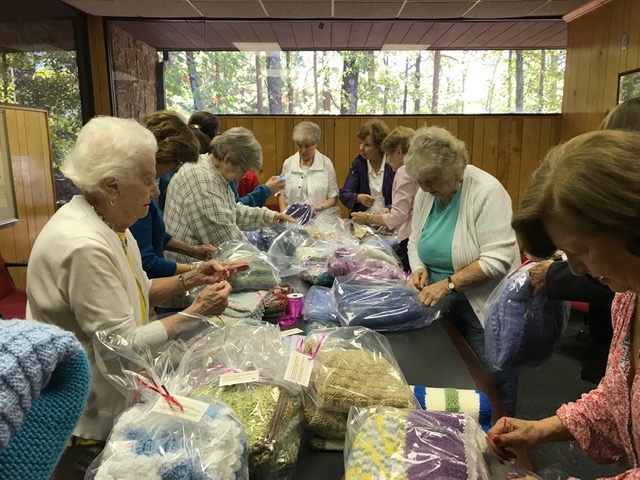 Packing creations to be delivered.